Saudi Arabia, France move towards partnership in algae industry
Ten French companies have shown interest in developing and cultivating the algae industry in Saudi Arabia, with the aim of establishing an effective network capable of meeting the enormous future food and chemical needs.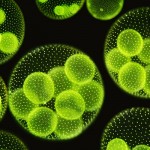 As a result, Riyadh and Paris have entered into a new phase of cooperation in the algae industry.
The project will begin in early 2019, contributing to the feed industry in Saudi Arabia using seawater, in addition to reducing the cost of seeded animal feed.
View the complete list of products from Algae
Click here