Have you seen Oilgae's comprehensive report on the attractive product and business opportunities from algae?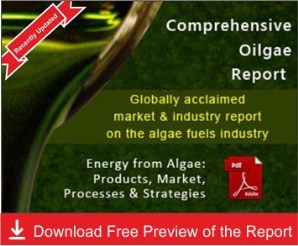 The only report anywhere in the world that scientifically analyses every possible non-fuel product opportunity from algae - in nutrition, animal/fish feed, medicine and pharma, specialty chemicals such as agrochemicals and lubricants, plastics, environmental remediation and more.
Know more about the Comprehensive Algae Business Opportunities report from here .
Many life-cycle patterns are found in algae. However, there is no regular and fixed alternation of generation, as found in higher plants. In blue-green algae and certain chlorophyceae which reproduced asexually, there is an alternation generation.
Most algae have two recognisable phases - the sporophyte and the gametophyte. The main types of algal life cycles are exhibited by green algae. (Red algae have even more complicated life cycles!)
Some Green algae are unicellular and demonstrate the simplest possible life cycles. A good example of this is provided by the life cycle of the unicellular fresh-water alga,
Chlamydomonas
:

Sexual
Life Cycle of Chlamydomonas


Source:http://academic.kellogg.cc.mi.us/herbrandsonc/bio111/algae.htm


Complex plants always have a multicellular haploid (gametophyte) stage in their life cycle!