Astaxanthin Market Worth 814.1 Million US$ By 2022
Global astaxanthin market is projected to grow at a CAGR of 8.02% from 2017 to reach a value of US$ 814.1 million by 2022. The market is directly influenced by increase in demand towards healthy and wholesome diets.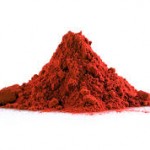 The animal feed segment occupied a major share of astaxanthin market in 2016. Based on the method of production microalgae cultivation is witnessed to significantly increase in the coming years, in both developed and developing countries such as U.S., China, Germany, and Japan. The high concentration of astaxanthin found in microalgae, coupled with its approval on food safety for human consumption are the main drivers for the adoption of microalgae as a source.
View the complete list of products from Algae
Click here