Israeli biotech company grows unique microalgae to treat fatty liver
Israeli biotechnology company Algatech, which grows and processes special species of microalgae, has developed a new product for the treatment of fatty liver disease.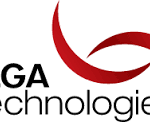 The new product is based on the pigment fucoxanthin, which is found in high concentration in algae, and studies showed it has great efficacy in treating fatty liver.
The products will be distributed through food additives companies in the U.S. and Japan, and then expanded to other countries.