Algatech Launches Fucovital®, a Fucoxanthin from Microalgae
Algatechnologies, Ltd. ("Algatech") launches Fucovital®, a patented, all-natural 3% fucoxanthin oleoresin produced and extracted from microalgae. Fucovital's unique composition is the first fucoxanthin granted New Dietary Ingredient Notification (NDIN) acknowledgement for dietary supplements from the FDA. Fucovital will be launched in the US and Japan, and launches will follow in other regions successively.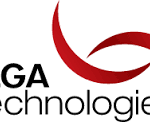 Clinical trials demonstrate that fucoxanthin, a powerful antioxidant, can have significant benefits for preventing obesity-related metabolic syndrome such as impaired glucose management, inflammation, high triglyceride levels, and liver disorders.
View the complete list of products from Algae
Click here