E.I.D Parry's Microalgae Facility Completes US FDA Inspection
Parry Nutraceuticals has announced that its organic spirulina and chlorella cultivation and processing facility in Tamil Nadu has formally received an Establishment Inspection Report (EIR) after closing of inspection under 21 CFR 20.64(d)(3) by the US FDA.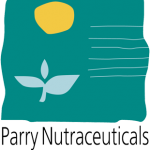 This is pursuant to the successful inspection of the facility carried out by FDA in July 2016.
The company has announced that it will soon be introducing new products such as organic chlorella, spirulina granules, CO2 extracted lutein and algal beta-glucan.
View the complete list of products from Algae
Click here