Algae Producer Zivo in Cultivation Contract with Spanish Company
Zivo Bioscience has entered into a new cultivation contract with Algatek, Spain, to produce its proprietary algae strain in photobioreactors. The company is planning to supply its algal biomass and extracts to food and feed ingredients market.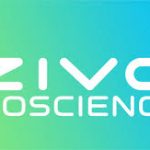 The company is also working on determining the commercial viability of incorporating a Zivo strain feed ingredient in a poultry nutrition program. To perform this study, the company has partnered with a feed additive producer NutriQuest, at the end of last year.
The companies will jointly develop and test animal nutrition products derived from the strain.