First Scottish Seaweed Cultivation Policy Guidelines Published
First set of policy guidelines for the commercial cultivation of seaweeds in Scotland have been published. The guidelines will create opportunities to grow the country's seaweed industry by providing clarity on suitable locations for the cultivation of seaweed.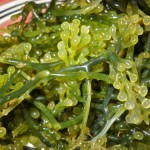 The statement also sets out the framework concerning environmental impacts of seaweed farms.
The seaweed industry has started to expand and is being used in various sectors such as cosmetics, food, fertilizers and more.