Microalgae Starch used in Producing Biodiesel
Researchers from Iran have conducted an experiment to use starch extracted from microalgae to produce biodiesel. Starch present in microalgae is the basic substance in fermentation process to produce biodiesel.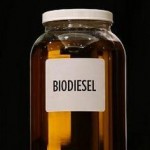 In this process, a new method called gravity based enrichment was followed for screening the microorganisms based on cell density. Various starch and lipid producing microalgae were screened in a mixed growth medium.
Preliminary results showed that this new method is a good screening method for specialized culturing of starch and lipid in microalgae under non-sterile conditions on an industrial scale.