Seaweed Added to Processed Foods Could Improve Cardiovascular Health
Scientists from Denmark have found that adding seaweed to everyday meals could improve cardiovascular health. For the study, 35 different algae species were explored for their health benefits.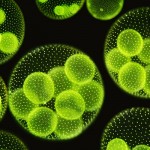 As seaweed is loaded with antioxidants, minerals, dietary fibres and beneficial proteins, it could also help in preventing premature death. Potassium salt content present in the seaweed helps to control blood pressure, unlike common sodium used in processed foods and hence algae could also be used in processed foods to make them healthier.