SBC Continues Tie-Up on Microalgae Research with Mitsubishi Corp
Sarawak Biodiversity Centre (SBC) has continued its collaboration with Mitsubishi Corporation on microalgae research and industrial biotechnology.  The partnership will continue for another two years in which research work will be carried out at SBC laboratories.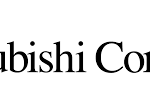 The research will mainly focus on the discovery of new algal species, which will be developed for renewable fuels as well as proteins and carotenoids for animal feed and nutritional supplements.
View the complete list of products from Algae
Click here