New Extraction System Increases Production for Hawaii's Cyanotech
Cyanotech Corp. has started its operations for its new astaxanthin extraction system at its 90-acre production facility in Hawaii.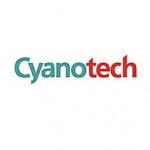 The new extraction system called supercritical carbon dioxide extraction system is one of the fewer than six similar systems in the world. It has double the capacity for the company's current production. The system works by using high-powered extraction without the use of organic solvents.
View the complete list of products from Algae
Click here