OriginOil Joins Idaho National Laboratory in Project Proving Algae for Biofuels
OriginOil Inc. a developer of Electro Water Separation is collaborating with Idaho National Laboratory of the U.S. Department of Energy in a project to focus on the development and implementation of novel approaches to improve the efficiency in algal biofuels production.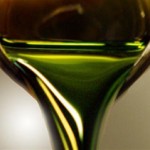 The two companies have jointly submitted a proposal titled "Targeted Algal Biofuels and Bioproducts (TABB)"which seeks alternative pathways to overcome the two major barriers in algae fuel production – the high cost of production and the low cost of targeted biofuel. This research will facilitate testing to advance the understanding of use of algae in developing sustainable fuels.