Hydrogen Production Using Nuclear Energy or Algae or Both
Have you seen Oilgae's comprehensive report on the attractive product and business opportunities from algae?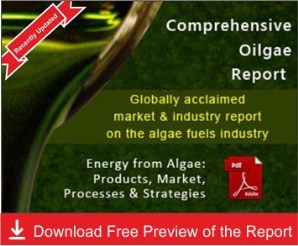 The only report anywhere in the world that scientifically analyses every possible non-fuel product opportunity from algae - in nutrition, animal/fish feed, medicine and pharma, specialty chemicals such as agrochemicals and lubricants, plastics, environmental remediation and more.
Know more about the Comprehensive Algae Business Opportunities report from here .
Here is an interesting article comparing the potential of algae and nuclear energy for hydrogen production.
Link: Hydrogen Production Using Nuclear Energy or Algae or Both