Algae Photobioreactor – Low Cost, High Efficiency, from Algasol Renewables
Have you seen Oilgae's comprehensive report on the attractive product and business opportunities from algae?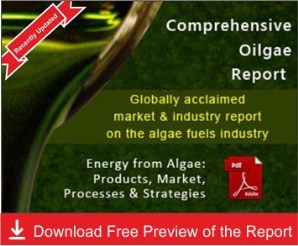 The only report anywhere in the world that scientifically analyses every possible non-fuel product opportunity from algae - in nutrition, animal/fish feed, medicine and pharma, specialty chemicals such as agrochemicals and lubricants, plastics, environmental remediation and more.
Know more about the Comprehensive Algae Business Opportunities report from here .
You are at: Oilgae Blog.
You hear it everyday – "if only photobioreactors could be much cheaper, perhaps algae fuel could be cost effective".
Last few months, we have been seeing a number of companies start efforts into producing lower cost photobioreactors, and Algasol is one more to be added to this list.
Algasol Renewables SL, located in Spain is making interesting efforts at making high-performance low-cost photobioreactors. This is what their web site has to say: "The technology is based on a low-cost closed photobioreactor system. The closed process design allows for the growing of different species of algae optimized for productivity and end product. Contamination – a potential threat in open ponds is avoided.
The Algasol Renewables photobioreactor technology is superior both in terms of cost and efficiency compared to other photobioreactor designs.
Algasol Renewables expects to have the world's largest and most cost efficient micro algae photobioreactor pilot plant in 2010."
2010 is still some time away but it is good to see more companies making efforts into PBRs.
By the way, have you subscribed to the Oilgae Blog?; How about joining the Oilgae mailing list?; and our forum to discuss on with others?