CARS – Carbon Algae Recycling System, using Algae
Have you seen Oilgae's comprehensive report on the attractive product and business opportunities from algae?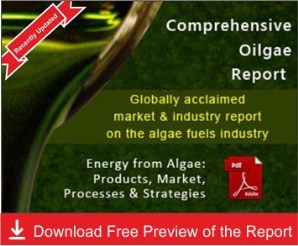 The only report anywhere in the world that scientifically analyses every possible non-fuel product opportunity from algae - in nutrition, animal/fish feed, medicine and pharma, specialty chemicals such as agrochemicals and lubricants, plastics, environmental remediation and more.
Know more about the Comprehensive Algae Business Opportunities report from here .
You are at: Oilgae Blog.
Here's another article on CARS. Nothing much new here, but interesting all the same:
"Welcome CARS, the humorous abbreviation for a Carbon Algae Recycling System, being developed by the Alberta Research Council and nine other research corporations, which kills all those birds with one stone. (sorry, inappropriate metaphor) It reminds us of the dénouement of the Cat in the Hat, were he picks everything up and makes everything right.
The exhaust CO2 is diverted from the exhaust gases and pumped into the tailing ponds, where micro-algae eat it all up, along with the heavy metals and leftover hydrocarbons. Result? algae that are harvested and turned into biofuels.
By the way, have you subscribed to the Oilgae Blog?; How about joining the Oilgae mailing list?; and our forum to discuss everything on oil from algae with others?