UAF invests in seaweed industry, Kodiak facility
The University of Alaska Fairbanks has announced its intention to place a new faculty member at its facility in Kodiak. The move is part of the growing seaweed industry in Alaska.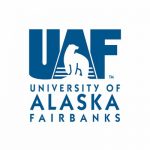 Kodiak has recently ventured into the world of seaweed cuisine through Blue Evolution, which turns seaweed into pasta products and has hired harvesters in the area.