Algatech, Sphera team up to develop ingredients derived from microalgae
Algatechnologies, Ltd (Algatech) has partnered with Italian research and development (R&D) company, Sphera Encapsulation S r l, to develop innovative functional ingredient formats. Based on Sphera's propriety encapsulation technology, the partnership will focus first on the development of innovative new delivery forms of ingredients derived from microalgae.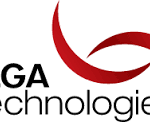 This debut product, expected to launch in the coming months, is a water-soluble powder of AstaPure, an all-natural astaxanthin. The powder is formulated with natural ingredients only, and becomes a clear solution in water.
View the complete list of products from Algae
Click here