Algae-based fertiliser turns vegetable farming green
Regulations and consumer needs have expanded the market for food products labelled green. However, affordable technological tools to produce vegetables sustainably are not readily available. To compound the challenge, European vegetable suppliers have neither the knowledge nor the willingness to change their cultivation methods.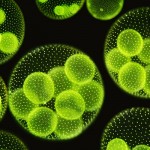 The EU-funded VegaAlga (Sustainable agricultural eco-system: business and technological solution for eco-conscious vegetable cultivation using on-site produced algae fertilizer) initiative set out to establish a sustainable agricultural ecosystem using microalgae-based fertiliser. The VegaAlga team worked with the Vegetable Trading Centre – regional market leaders in vegetable production, and Multisense – a technology-intensive start-up, to create the new ecosystem.
View the complete list of products from Algae
Click here