Nutrex Hawaii Earns IGEN™ Verification for its BioAstin® Hawaiian Astaxanthin® Natural Microalgae Products
Nutrex Hawaii, Inc. is pleased to announce that its BioAstin® Hawaiian Astaxanthin® and MD Formulas™ have received The International GMO Evaluation and Notification Program™ (IGEN) verification. BioAstin Hawaiian Astaxanthin is a powerful antioxidant supplement derived from natural microalgae grown on the Kona Coast of the Big Island of Hawaii.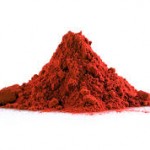 IGEN is a third-party certification program developed to test for the presence of EU classified genetically modified organisms (GMOs), including both proteins and genes. The IGEN programs rigorous standards require that products must contain undetectable amounts of GMO proteins equivalent to <0.1% GMO.
View the complete list of products from Algae
Click here