ExxonMobil, Synthetic Genomics advance algae biofuels program
ExxonMobil and Synthetic Genomics Inc.  announced a new phase in their joint algae biofuel research program that could lead to the technical ability to produce 10,000 barrels of algae biofuel per day by 2025.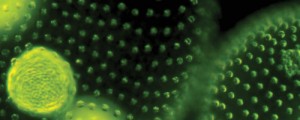 The new phase of research includes an outdoor field study that will grow naturally occurring algae in several contained ponds in California. The research will enable ExxonMobil and Synthetic Genomics to better understand fundamental engineering parameters including viscosity and flow, which cannot easily be replicated in a lab. The results of this work are important to understand how to scale the technology for potential commercial deployment.