Australian aquarist manufacturer signs US supply deal
Australian manufacturer Algae.Tec has signed an exclusive commercial supply and collaboration agreement with the largest aquarist supplier in North America.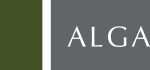 Seachem Laboratories is a leading supplier of products for aquariums – including freshwater, seawater, reefs and ponds – and has more than 2,500 dealers and outlets in the US alone.
Under the agreement, Algae.Tec will manufacture and package a line of aquarist products through Seachem's distribution network and has the right of first offer to supply for all other products that may be used in Seachem formulations.