Newburyport scientist's drone aimed at helping seaweed farmers
Over the past couple of years, drones have been utilized more and more, not only for taking stunning bird's eye view photographs, but to boost productivity across many industries. Now, one Newburyport resident is preparing to build an aquatic drone that could make a major impact in the world of seaweed farming.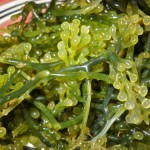 Clifford "Cliff" Goudey, head of C.A Goudey and Associates, which he operates from his home on Marlborough Street, has received a grant of $406,549 from the U.S. Department of Energy through the Advanced Research Projects Agency-Energy, to design and construct an autonomous "drone tug" to aid with large-scale seaweed, or macroalgae, farming systems.