Algal Cultivation Blooming as Production Methods look to Unleash its Power
Despite the promise algae has shown as a source of food, feed and fertilizers, technology to cultivate this group of relatively simple, plant-like organisms, to commercial levels remains off the pace.
Low volume and high production costs of algae appear to restrict it to high value industries such a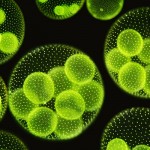 s supplement and nutraceutical sector.
With the health food sector worth €1.5 bn and aquaculture applications accounting for €0.5 bn, the potential for microalgae becoming a sustainable source of proteins, carbohydrates and oils production is all too real.
View the complete list of products from Algae
Click here