Algatech Expands Into U.S.
Algatech has expanded its presence in the world with the opening of new subsidiary Algatech Inc. in New York City. The subsidiary will assist the customers in North American market, including Canada, U.S. and Mexico.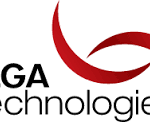 With the presence of US location, the growth of Astapure brand will increase. Algatech cultivates microalgae in a patented, eco-friendly, closed system that allows the production of safe, pure ingredients and minimize its environmental footprint.
View the complete list of products from Algae
Click here