Algatech Goes Organic
Algatechnologies has announced its new product, 100% organic Haematococcus pluvialis powder and astaxanthin oleoresin as part of its AstaPure line. The company has been granted National Organic Program Certification from USDA Agricultural Marketing Service.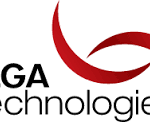 Algatechnologies will highlight its whole-algae AstaPure® natural astaxanthin, as well as its newest organic astaxanthin, at Vitafoods, Geneva, booth #I86.
View the complete list of products from Algae
Click here