Halal Astaxanthin: AstaReal Targets South East Asia Growth after Receiving Certification
AstaReal has announced that it has received Halal certification issued by the Japan Muslim Association. The Halal certification will enable manufacturers to formulate products with the benefits of natural astaxanthin for rapidly growing markets in Indonesia, Malaysia and Singapore.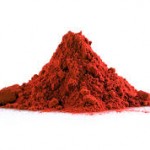 With a growing middle class in countries such as Indonesia and Philippines, suppliers and manufacturers and expecting continued nutraceutical and functional food growth in the region.
View the complete list of products from Algae
Click here