MAGIC Team Reveals Algae's Hidden Powers
Marine AlGae Industrialization Consortium (MAGIC) team is finding out possible ways to convert lipids from marine algae into high density hydrocarbon biofuels for use in aviation and cargo shipping industries on a commercially viable scale. The left over algal biomass can be used to produce nutritious animal feed.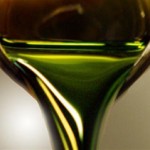 According to the team, growing enough algae to meet the current liquid fuel demand would require an area of about 800,000 square miles. The team has already estimated that a commercial microalgae production facility of about 2500 acres would cost between $400 million and $500 million.