Heliae and Syndel Laboratories Partner to Distribute Nymega DHA Aquaculture Feed Ingredient
Aquaculture is an important source of protein and nutrition to meet the world's food needs.  With the industry gaining more importance recently, it is necessary to provide the industry with high performing and nutritious feed.
Owing to the above needs, Heliae and Syndel have signed a distribution agreement to supply a new DHA precision formulation ingredient, Nymega DHA, for the aquaculture feed formulators.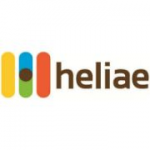 Nymega is a DHA rich algae that provides a precision tool for targeting DHA levels in feed, thereby providing key benefits across fish species and at multiple growth stages.
The partnership will allow Heliae to focus on the best utilization of algae by producing it at a low cost, while Syndel, with its expertise in marketing, will make this product reach the consumers quickly and efficiently.