UK's First Algae based Vegan Eggs
Here's an interesting news for all vegans in UK – Algae based Vegan Eggs!
Holland and Barrett, a health food shop has launched the UK's first algae based vegan eggs. The vegan egg which comes in the form of powder can be used to make scrambled eggs, omelettes and even cakes.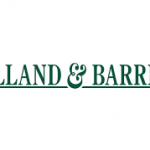 Rich in 4.4g of fibre per serving and naturally high amounts of healthy fats, amino acids and micro-nutrients, the vegan egg has half the calories of hen's eggs.
The product has been on sale for a while in US but recently, Holland and Barrett has brought it to the British Streets.
View the complete list of products from Algae
Click here