Solazyme to Launch Algae Butter Soon
Solazyme is planning to launch algae butter which could replace hard fats such as palm oil or partially hydrogenated oils in a variety of applications such as confectionery, bakery and spreads.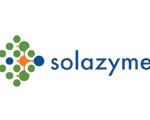 Algae butter mirrors structuring fats such as Shea stearin with a high proportion of stearic-oleic-stearic triglycerides. It also works well with AlgaWise high oleic oils. The algae butter is currently being tested by leading manufacturers in spreads, bakery and confectionery categories and it also works well in applications such as icing/frosting.
View the complete list of products from Algae
Click here