Functionalized Core–Shell Nanoparticles as a Better Microalgae Harvester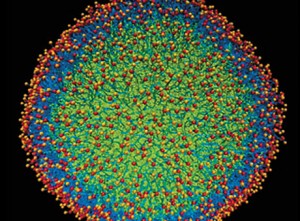 A team of researchers from Taiwan synthesised core-shell Fe3O4@silica magnetic nanoparticles functionalized with a strong base, triazabicyclodecene (TBD) for harvesting and conversion of microalgae to biodiesel. Under optimal conditions, the biodiesel yield was upto 97.1%. In addition, these TBD-Fe3O4@silica nanoparticles were found to act as efficient algae harvester due to their adsorption and magnetic properties.
Hence these covalently functionalized core–shell nanoparticles can be used for the production of liquid transportation fuels from algal biomass.