Seaweed strength? Polysaccharide a 'key compound' in immunity promise, says Olmix
Seaweed has huge potential in immunity applications but research much continue to establish mechanisms of action and standardize extracts, says the head of food at Olmix Group.
French seaweed specialist Olmix Group works with wild-harvested macro algae or seaweed, extracting bioavailable compounds from red, green and brown variants for use in dietary supplements, functional foods and animal feed. With more than 20 years expertise in animal nutrition, the company has only been working on human nutrition products for three years.
It already has a dietary supplement range, sold under the Aroma Celte brand, made using a blends of algal extracts and essential oils for various health issues like immunity, stress and digestion, and is working on ongoing research into macroalgae for immunity and fighting central nervous system (CNS) diseases and infection.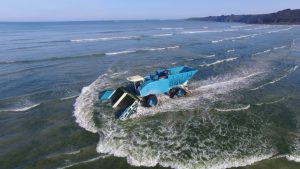 Source: https://bit.ly/2IEyIPe
View the complete list of products from Algae
Click here