Japanese Algae Farm Receives ASC-MSC Certification for Sustainable Production
A Japanese algae farm, whose microalgae products can be used in the production of biofuels, has become the first in the world to attain certification to the new ASC-MSC Seaweed (Algae) Standard.
Euglena  has achieved certification against the standard for its farm producing microalgae on Ishigaki island in Okinawa, Japan, following an audit by Amita, an independent third-party Conformity Assessment Body (CAB). The certification means that Euglena. is minimizing the environmental impacts of its farm, and operating in a way that is beneficial to workers and local communities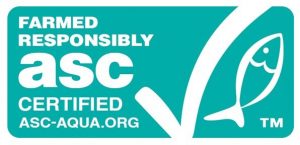 Euglena is researching the use of oil extracted from the microalgae as jet and diesel fuel, with plans for producing and supplying them for practical use in commercial aviation and public transport, demonstrating the many and varied uses of algae products.
Source: https: //bit.ly/2BOUObR