The Natural Algae Astaxanthin Association Welcomes Atacama Bio Natural Products S.A. as a New Executive Member
The Natural Algae Astaxanthin Association (NAXA) announced that Chile-based Atacama Bio is its newest executive member. Atacama Bio has been producing natural astaxanthin derived from Haematococcus pluvialis since 2003 in the Atacama Desert in Chile on its 250-acre facility using closed and open photo-bioreactors.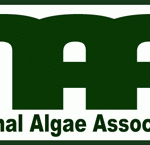 NAXA members commit to a Code of Ethics and each member's raw material is tested in order to verify that the source of the astaxanthin is the HP microalgae and their facility is visited before being allowed to join the organization.
View the complete list of products from Algae
Click here