ZIVO Bioscience and Tianjin Norland Biotech Execute Letter of Intent to Produce ZIVO Algae Strain in China for International and Domestic Markets
ZIVO Bioscience, Inc. , a biotech/agtech R&D company engaged in the commercialization of nutritional and medicinal products derived from proprietary algal strains, has announced the execution of a letter of intent to produce its proprietary algae strain at Tianjin Norland Biotech (Norland) facilities in China.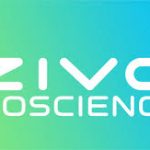 Norland is one of the largest producers of algae in China, and is among the first growers to be signed by ZIVO to supply dried biomass for a range of applications.  ZIVO anticipates that it will enter into a definitive, binding production agreement with Norland later in 2018.
The company is engaged in building a global supply chain to support anticipated demand for its algae-based feed, food and beverage ingredients. Over the past year, the company has been finalizing compliance and product formulation, positioning itself for a market introduction.
View the complete list of products from Algae
Click here