The Seaweed Lady touts skin-care benefits of B.C.'s coastal species
Japanese have employed species of the algae in their skin-care regimens for centuries to help cleanse and hydrate while fighting signs of aging. Here in B.C., Seaflora founder Diane Bernard has been doing the same for the past 15 years.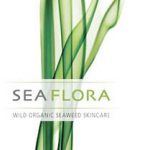 Now affectionately known as the "Seaweed Lady", the Vancouver Island resident worked as a seaweed harvester and supplier for restaurants around Canada before realizing that the plant's sought-after properties—high concentrations of iron, antioxidants, fibre, and other health-boosting nutrients—could also benefit the skin.