Maine Seaweed Exchange Formed to Standardize Quality, Promote Sales
Springtide Seaweed, LLC and leading farmed seaweed companies in Maine have come together to form the Maine Seaweed Exchange.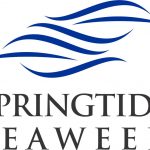 The Maine Seaweed Exchange was created to connect buyers and sellers of organic aquacultured seaweeds. The organization's mission is to not only provide an "exchange based marketplace for buyers and sellers of seaweed.