SBM to sell Maxicrop seaweed fertiliser in UK
SBM Company has announced a partnership agreement with Italy-based Valagro, for the sales and marketing of the Valagro gardening product brands in Europe and the US.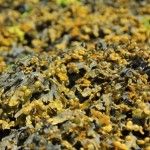 When the deal comes into force, French-headquartered SBM Life Science, a former Bayer Garden company, will be responsible for the sales, marketing and distribution of the MaxiCrop brand and its range of organic seaweed based fertilisers.
Maxicrop's sister company in Norway, called Algea, are specialist harvesters of seaweed and supply Valagro with the raw materials for its bio-stimulants.
View the complete list of products from Algae
Click here