Maypro Partner, BioActives LLC Announces Launch of MicroActive Astaxanthin
BioActives, LLC has announced the launch of its latest ingredient MicroActive® Astaxanthin, a sustained-release advanced astaxanthin formulation shown to be 4 times more bioavailable than regular astaxanthin oil.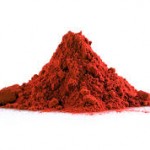 MicroActive® Astaxanthin is a 10% concentrate and is supported by human and advanced dissolution studies. The advanced formation will uniformly deliver benefits to more consumers regardless of age, diet, or genetic composition. The product complements other commercially successfully ingredients formulated in the MicroActive® line, including CoQ10, curcumin, resveratrol, and PQQ.
View the complete list of products from Algae
Click here