Bunge Seeks to Make TerraVia JV a Success Before Further Investments
Bunge, one of the world's largest food companies, is hoping to see optimal results from the feed additives plant it holds as a joint venture with TerraVia in Brazil before making further investments in aquaculture.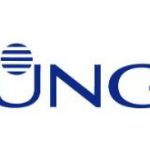 Bunge and TerraVia set up the plant at one of Bunge's biggest sugar mills in Sao Paulo state and have been working on maximizing output since 2014 when it opened. The plant mixes fermented algae with refined sugar to produce a feed rich in docosahexaenoic omega-3 fatty acid.
View the complete list of products from Algae
Click here