AstaPure® Astaxanthin Approved by Anvisa Brazil
Algatechnologies has received Brazilian Health Regulatory Agency (Anvisa) approval for its natural AstaPure astaxanthin to be used as a food ingredient. The approval makes Algatechnologies, the first astaxanthin supplier to start marketing in Brazil.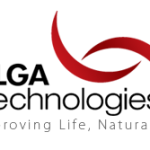 Brazil has the largest nutritional and supplements market in South America. According to Euromonitor, vitamins and dietary supplements recorded a sales total of US$1.3 billion in 2015 in Brazil, an 11% increase over the previous year.
View the complete list of products from Algae
Click here