SaltGae DEMO Sites for Real Scale Demonstration to Treat Saline Wastewater
The treatment of saline wastewater in the presence of organic content represents a challenge for many industrial sectors.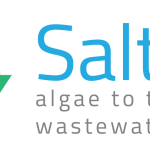 SaltGae project aims to develop and demonstrate a techno-economically viable solution for the treatment of saline wastewater using algae. Moreover, this project will represent a case study for demonstration of SaltGae solutions to the cross-cutting barriers to innovation identified in the European Innovation Partnership on Water (EIP Water).