Algae Nutraceutical Ingredients Dive into Beverages
Marine nutraceutical ingredients obtained from algae are finding place in new markets such as beverage industry.
Prinova has partnered with Oceans Omega to use algae DHA for liquid applications. AstaReal Astaxanthin has said that with a special spray drying process, it is possible to supply water dispersible AstaReal Astaxanthin powder called P2AF that can be incorporated in instant beverages.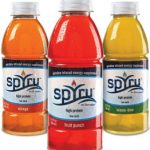 Similar to astaxanthin and omega-3 fatty acids, spirulina and beta carotene have also made their entry into beverages industry.
This shows that algae based nutraceutical industry has a good market potential and many algae based health drinks could enter the market in the near future.
View the complete list of products from Algae
Click here