ZIVO, Nutriquest to Partner on Algal Compounds
ZIVO Bioscience Inc., a company dedicated to the development and commercialization of nutritional compounds and NutriQuest LLC, a leader in animal health and nutrition solutions have partnered to  jointly develop and test animal nutrition products derived from the proprietary ZIVO algae strain.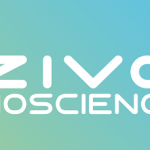 Product formulation and validation may begin as early as February 2017 in NutriQuest facilities. This product initiative helps speed ZIVO's entry into global markets and significantly enhances adoption of any new products emanating from the joint effort.
View the complete list of products from Algae
Click here