New Discovery Offers Potential for Algae Biofuel Production
Scientists from US have discovered a way to make algae better oil producers without sacrificing growth. They identified a mutation in the green alga Chlamydomonas which substantially removes a constraint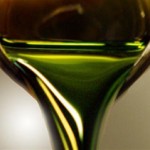 that is widely observed in micro-algae where the highest yields of oil can only be obtained from starving cultures.
They found that there was a connection between acetate and the growth behavior of vip1-1 cells
that led Umen and his team to investigate the mutant further to see if it had other metabolic alterations that could be detected without perturbing TOR signaling.
Remarkably, they found that actively growing vip1 cells were oil overaccumulators that made extra storage oil compared to normal cells, and did so without incurring a significant growth penalty.