CMFRI Transfers Seaweed Farming Technology to Andamans
Seaweed farming industry is set to get a major boost with the Central Marine Fisheries Research Institute (CMFRI) transferring its technology of seaweed cultivation to the Andaman administration.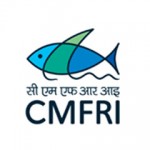 A feasibility study conducted in the seawater inundated areas in south Andaman by a team of CMFRI scientists that these regions are highly prospective for the seaweed farming. Aimed at avoiding environmental disruptions, CMFRI selected the coastal areas devoid of coral reefs.