Modified Microalgae Converts Sunlight into Valuable Medicine
Scientist from Denmark have performed an experiment to produce valuable chemicals such as cancer treatment drugs from microalgae. The main idea behind this experiment is to hijack a portion of the energy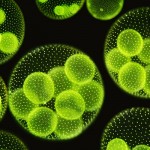 produced by microalgae from their photosynthetic systems.
By redirecting that energy to a genetically modified part of the cell capable of producing various chemicals, we can induce the light driven biosynthesis of these products.
Though there are some limitations in this process, such as difficulty in producing large quantities of these chemicals, the scientists hope that by expanding methods and genetic tools for microalgae, they can overcome these limitations in the near future.
View the complete list of products from Algae
Click here