Solazyme Receives FDA GRAS No Questions Letter for High Oleic Algae Oil
Solazyme Inc. has received a favourable response from FDA for its notification that high oleic algae oil is Generally Regarded as Safe (GRAS) as an ingredient in food products under certain conditions. This will enable the company to create new products that meet the consumer demand for healthy, sustainable ingredients.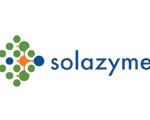 Solazyme's portfolio of high oleic algae oil provide large amount of monounsaturated fat, 0g trans-fat and low levels of saturated fat. They have very light colour and neutral flavour.