SEPPIC Launches an Antioxidant Derived from Macroalgal Cell Culture
SEPPIC will launch its first cosmetic active ingredient Ephemer on the occasion of the in-cosmetics trade in April at Barcelona. Ephemer is a gametophyte extract from Undaria pinnatifida, a brown seaweed also called Wakame in Japan and harvested in Brittany by the company.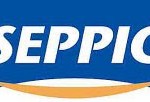 According to SEPPIC, the extract obtained showed its antioxidant activity in both short term and long term uses. Ephemer protects the skin by acting on the mitochondria, causing reduction of free radicals. It also preserves the mitochondrial DNA.
View the complete list of products from Algae
Click here